Idaho recognizes that the stress of responding to the COVID-19 pandemic put Idaho workers at an increased risk for experiencing secondary traumatic stress reactions. Those reactions vary by person in detail and degree. Healthcare professionals, first responders, and regular Idahoans working on the frontlines of the economy may have been affected. If the pandemic affected you, continues to affect you, we are here to help.
Benefit Navigation Services
Benefit navigation services and guidance to available resources, accessible 8 a.m. to 6 p.m. Monday - Thursday, and 8 a.m. to 5 p.m. (MT) Friday.

24 hour, 7-day-a-week access to telephonic crisis counselors.
5-Session Professional Assistance Program
Sessions are available via telehealth services or, when appropriate given social distancing measures, face-to-face. Sessions can be individual, couples, or family counseling.

A national, licensed, and credentialed provider network for appropriate access to urgent and non-urgent care.

Substance use expertise and referrals for treatment of chemical dependency and other addictions.

Online lifestyle tools and resources including legal, financial, identity theft protection and recovery information. Get help with wills, budgeting, and financial planning.

Personal assistance with stress, anxiety, depression, grief, bereavement, loss, and emotional strain

Relationship counseling: families, couples, parents coping with various challenges, marriage, separation or divorce, domestic abuse, loss of a family member.

If you complete 5 sessions, you may use 5 additional sessions.
Are you a frontline worker?
Workers in the medical care field in any capacity, including long-term care facilities.
Workers in law enforcement, corrections, courts, and support staff.
Workers in restaurants, food chain, service, retail, or hospitality.
Workers in factories, agriculture, trades, forestry, or transport.
Workers in education, government, non-profit, public service, or administration.
People who interface with the public for work on a regular basis.
Unemployed Idahoans who previously worked with the public.
How does this work?
Call the CCAFW line: (866) 536-0239. When you call, an operator working for BPA Health confirms your eligibility. They collect contact and insurance info, provide you with Employee Assistance Program benefit outlines, and help you find a counselor in your area, or refer you to other resources that meet your needs.
If you have insurance, you may already have this benefit covered. If you exhaust your benefits, this program will provide 5 sessions of counseling. If you use those 5 sessions, you can use 5 more.
If you do not have insurance, then the CCAFW service may be offered to you at no cost.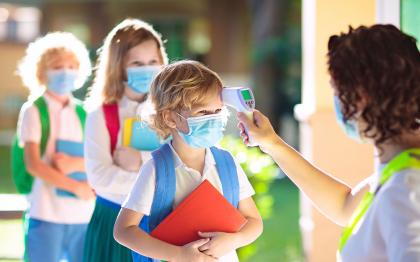 Frontline workers, you deserve support. Contact us for services and counseling for your emotional, physical, and financial health.