July 15, 2022
Note: Sen. Fred S. Martin is the chairman of the Senate Health and Welfare Committee, a member of the Board of Health and Welfare, and a champion for the 988 Suicide & Crisis Lifeline. Sen. Martin is our guest blogger this week, while Director Dave Jeppesen is on vacation.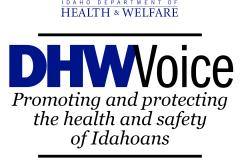 Many in Idaho (including myself) and in Washington D.C. (including Sen. Mike Crapo) have worked hard for years to have a three-digit number (like 911) for mental health and suicide prevention. We now have 988.
Suicide prevention is a critical need in our nation and in Idaho. Since 2008, suicide has ranked as the tenth leading cause of death in the United States. Suicide claimed the lives of more than 44,000 Americans in 2020.
I serve on the board for the Idaho Council on Suicide Prevention. During my time on that board I have secured ongoing funding for the Idaho Suicide Hotline. The Department of Health and Welfare has a major state mission to lower suicides in Idaho. As part of this, Idaho teachers are to be trained each fall so they can recognize when students might be thinking about suicide, and 988 in Idaho will get you to a trained behavioral health professional.
One death by suicide is one too many. Our goal is zero suicides in Idaho.
The 988 service takes effect July 16, 2022.
The goals of 988
Provide behavioral and mental health support to those experiencing crisis
Connect people to supportive resources
Connect people with trained crisis personnel
Reduce the stigma of behavioral and mental health needs
Reduce the strain on our hospital system, law enforcement, and the criminal justice system
In August 2019 the Federal Communications Commission (FCC) in consultation with the U.S. Department of Health and Human Services' Substance Abuse and Mental Health Services Administration, the Department of Veteran Affairs, and the North American Numbering Council, released a report recommending the use of 988 as the three-digit code for the National Suicide Prevention Lifeline. In July 2020, the FCC adopted rules designating this new phone number for individuals in crisis to connect with suicide prevention and mental health crisis counselors. In November 2021, the FCC adopted rules to expand access to the National Suicide Prevention Lifeline by establishing the ability to text 988 to directly reach the lifeline to better support at-risk communities in crisis, including youth and individuals with disabilities.
Resolution by the Idaho Legislature 
Be It Resolved:
WHEREAS, on October 17, 2020, the National Suicide Hotline Designation Act of 2020 was signed into Law; and
WHEREAS, the act designated 988 as the universal telephone number for the national suicide prevention and mental health crisis hotline system currently operating through the National Suicide Prevention Lifeline and the Veterans Crisis Line; and
WHEREAS, the Idaho Suicide Prevention Hotline is part of the existing network of the National Suicide Prevention Lifeline and currently receives calls from individuals dialing (800) 273-TALK; and
WHEREAS, as of 2019, Idaho's suicide rate is 41% higher than the national rate; and
WHEREAS, to prevent suicide, it is critical to transition the existing ten-digit National Suicide Prevention Lifeline number, (800) 273-TALK, to a universal, three-digit phone number and to connect people with life-saving resources; and
WHEREAS, the Idaho Suicide Prevention Hotline will experience an increased call volume when 988 goes live in July 2022 and becomes the equivalent of 911 for suicide and mental health crises; and
WHEREAS, Idaho has a shortage of mental health providers and primary care providers, making access to a 24/7 mental health and suicide prevention25hotline vitally important; and
WHEREAS, suicide prevention and mental health support delivered by a crisis hotline helps Idahoans de-escalate and stay safe, thereby avoiding unnecessary and costly trips to hospital emergency departments and decreasing dispatch of police, emergency medical services, or fire department services; and
WHEREAS, 988 will improve access to mental health support for all Idahoans, especially those in rural communities with few health care providers;
WHEREAS, promotion of 988 will help raise awareness of mental health and suicide prevention and decrease stigma associated with asking for help.
NOW, THEREFORE, BE IT RESOLVED by the members of the First Regular Session of the Sixty-sixth Idaho Legislature, the House of Representatives and the Senate concurring therein, that the Legislature recognizes 988 as the universal mental health and suicide prevention crisis phone number, effective July 2022.
The Idaho Department of Health and Welfare is dedicated to strengthening the health, safety, and independence of Idahoans. Learn more at healthandwelfare.idaho.gov. 
Join the Discussion
Please note the following terms of participation in commenting on the DHW Voice blog.
To ensure a productive discussion you agree to post only comments directly related to this post and to refrain from posting obscenities; threatening, abusive or discriminatory language; sexually explicit material; and other material that would violate the law if published here; promotional content; or private information such as phone numbers or addresses. DHW reserves the right to screen and remove inappropriate comments.