Although recovering from a stroke can be challenging for both the survivor and caregiver, there are resources available to help you during the recovery period and improve your overall health. Recovery and rehabilitation are among the most important aspects of stroke treatment.
Stroke is a disease that affects the arteries leading to and within the brain. It is one of the top five leading causes of death in Idaho.
A stroke occurs when a blood vessel that carries oxygen and nutrients to the brain is either blocked by a clot or bursts (or ruptures). When that happens, part of the brain cannot get the blood (and oxygen) it needs and brain cells die. Two million brain cells die each minute during a stroke. Recognizing the symptoms of a stroke early and getting immediate treatment can help prevent irreversible damage or even death. Seek immediate care for any of the following symptoms:
Sudden numbness or weakness of the face, arm, or leg especially on one side of the body.
Sudden confusion, trouble speaking, or understanding.
Sudden trouble seeing in one or both eyes.
Sudden trouble walking, dizziness, loss of balance, or coordination.
Sudden severe headache with no known cause.
If any of these symptoms appear, DO NOT WAIT, CALL 911. Do not attempt to drive yourself to the emergency room.
Remember F.A.S.T.
Face drooping
Arm weakness
Speech difficulties
Time to call 911
For more information on stroke recovery, please visit the American Stroke Association website: stroke.org.
Featured Article
Why is exercise so important for recovering stroke patients? This article explains the "why" as well as identifies the physical and mental benefits and types of exercises to perform.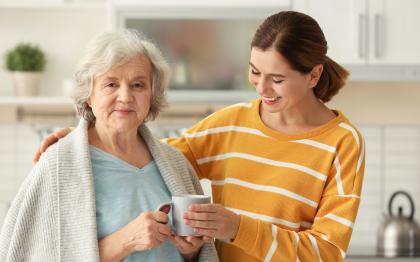 "The closest thing to being cared for is to
care for someone else."
- Carson McCullers, author
Other Useful Sites
Idaho TSE System was created to address the top three preventable causes of death in Idaho: trauma, stroke and heart attacks (a.k.a. STEMI).
Heart disease is the leading cause of death for men, women, and people of most racial and ethnic groups in the United States. Please visit this site to learn more about heart disease.