The Idaho Time Sensitive Emergency System was created to address the top three preventable causes of death: trauma, stroke, and heart attacks (a.k.a. STEMI). This is a collaborative approach from all stakeholders throughout the state including hospitals, EMS agencies, public health districts, and the Idaho Department of Health & Welfare.
The Time Sensitive Emergency (TSE) System is molded on evidence-based care that addresses public education and prevention, 911 access, response coordination, pre-hospital response, transport, hospital emergency/acute care, rehabilitation, and quality improvement. The TSE program creates a seamless transition between each level of care and integrates existing community resources to improve patient outcomes and reduce costs.
Announcements
Heart Attacks and Strokes don't stop for COVID-10
Know the signs & symptoms and how you should respond. Don't hesitate to call 911. Click here to learn more.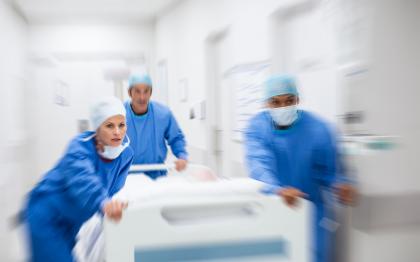 Idaho TSE motto: "Get the right patient, to the right place, at the right time."


TSE Council and Committees
Contact Us
Melissa Ball, TSE Program Manager
Maegan Kautz, TSE Program Specialist
Stacy Connolly, EMSC Program Manager