Idaho's Infant Toddler Program (ITP) coordinates a system of early intervention services to assist Idaho children from birth to 3 years of age who have a developmental delay or who have conditions (such as prematurity, Down Syndrome, hearing loss) that may result in a developmental delay.
Infant Toddler Program services
The Infant Toddler Program links children with services that promote their physical, cognitive, and social-emotional development and supports the needs of their families. These services can include: 
Therapeutic
Educational
Supportive services, such as

Family education
Speech therapy
Occupational therapy
Service coordination
Counseling
Home visits
Health services
Developmental milestones
This program helps you better understand and meet the developmental, social-emotional, health, and educational needs of your child. Signing up to check your child's development is especially important if your child had a low birth weight, a difficult or premature birth, or medical issues. 
Developmental milestone chart will help you check if your child is learning, thinking, moving, and growing at the right pace.
Text4Baby is an educational program of the Healthy Mothers, Healthy Babies Coalition. Receive free weekly messages on tips for your pregnancy and your baby's first year. Text BABY to 511411 or visit our site!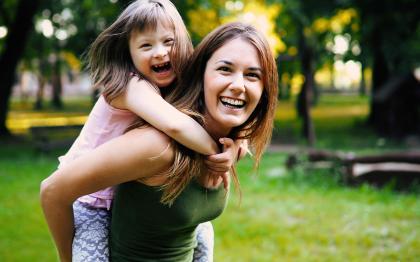 The earlier you know, the better they'll grow!