Idaho's Infant Toddler Program (ITP) coordinates a system of early intervention services to assist Idaho children from birth to 3 years of age who have a developmental delay or who have conditions (such as prematurity, Down Syndrome, hearing loss) that may result in a developmental delay.
Infant Toddler Program Services
The Infant Toddler Program links children with services that promote their physical, cognitive, and social-emotional development and supports the needs of their families. In Idaho, services are provided at no cost to families.  Funding comes from private insurance, Medicaid, and  federal and state funds. Families can apply for services on their own, or their health care provider may make a referral.  Our services can include: 
Service Coordination
Developmental Therapy
Physical Therapy
Occupational Therapy
Speech-Language Therapy
Hearing and Vision services
Other support services
Children learn best when doing things they enjoy with people they know. We use that principle to help your family support your child's learning during your daily routines. A lead service provider will work side by side with you, share strategies, and coach you to use what you have learned with your child. Together you will find ways to help your child practice skills every day in your home and out in the community that will further his or her development.
Developmental Milestones
This program helps you better understand and meet the developmental, social-emotional, health, and educational needs of your child. Signing up to check your child's development is especially important if your child had a low birth weight, a difficult or premature birth, or medical issues. 
Developmental milestone chart will help you check if your child is learning, thinking, moving, and growing at the right pace.
Complete this form to sign up for the Developmental Milestones Program and get a helping hand with monitoring your baby's development.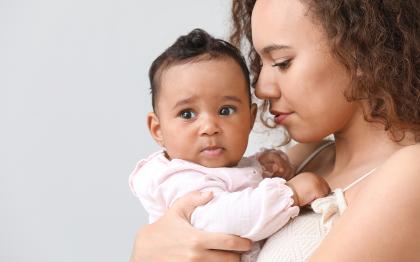 The earlier you know, the better they'll grow!
Health and Welfare office locations
Search for an office location located near you.