The Idaho Child Support program offers a variety of payment methods to make it easier for you to make or receive your payments.
All online payments require a Social Security number (SSN) and a domestic (not foreign) billing address.
Make a child support payment
 
Online

Phone

Mail

Method
Credit/Debit card
& Mobile Pay
Bank transfer
Credit/Debit card
Check
One-Time Payments
Yes
Yes
Yes
Yes
Re-Occuring Payments
No
Yes
No
No
Fee amount
2.5%
Free
2.5%
Free

Processing time
(Business Days)

2-4 days
2-5 days
2-4 days
5-7 days
Wage Withholding
(Employers only)
Yes
Yes
No
No
 
Make a Payment
800-356-9868
OPTION 1
ID CS RECEIPTING SERVICES
PO BOX 70008
BOISE, ID 83707-0108
Make a child support payment
Payments submitted online or by phone are always applied first toward support owed on enforced cases. If you owe support for enforced and unenforced cases and wish to make a payment toward the unenforced case, you must mail in a payment and identify the specific case number with the payment. If you have more than one enforced case, your payment will be distributed to your cases according to Federal Payment Distribution rules.
Your payment is credited on your child support case on the date that CSS receives it, after the payment processing time. Consider the processing times when making or scheduling a payment so that it is received and credited for the month that the payment is intended.
Receive a child support payment
You can receive child support payments directly into your bank account, or you can choose to receive payments on the Family Support Card. Child Support Services distributes a payment within two business days after it was received. If another parent misses a payment, or pays later than expected, Child Support Services waits until a payment arrives to send the funds.
Things to know about receiving child support payments
If Child Support Services has your email address, they will email you when a payment is sent to your financial institution. Check with your financial institution to see when payments are deposited.
You can sign up for direct deposit by completing the Direct Deposit form 
Your Family Support card works like a debit card. To reset your PIN or access number, or check the account balance call 888-295-6850. You can check your balance at MyAccount.
Child support funds cannot be put on an EBT card (also known as a SNAP card)
Some fees are associated with using a Family Support card
Frequently Asked Payment Questions
What is the online payment portal?
The online payment portal, operated for Idaho Child Support Services by Systems and Methods, Inc. (SMI), allows customers to make one-time or scheduled recurring payments via credit card or bank transfer, and allows employers to set up payments for wage withholding.  
Credit card payments made through the online payment portal will incur a 2.5% fee and may take up to 5 days to process. Payments made through a bank transfer are free and may take up to 5 days to process.
How can I make a payment?
If your case is enforced by Idaho Child Support, provide your employment information to us and we can withhold directly from your paycheck. If you are not employed or are self-employed, you can choose to make payments by mail, by phone, or via our online payment portal.
Once received by Idaho Child Support Services, all payments are distributed to the other parent within two business days.
When is my payment credited to my case?
Your payment is credited on the day we receive your payment, after the processing time. The payment will be applied to the month that we receive the payment. Make your payment early each month to ensure you receive credit for the month the payment is due.
How do I pay through my employer?
Many parents find it most convenient to automatically deduct wages through an employer. If your case is enforced by Idaho Child Support Services, provide your employer to us and we can withhold directly from your wages. This ensures accurate and timely payments without having to remember to write a check or go online and update your payment information, and in most Idaho court orders this is required when the paying parent is employed.
If your case is not enforced by Idaho Child Support Services, often referred to as a Receipting Services Only case, you can ask your employer directly to withhold payments from your wages and send payments to us.
Employers can make the payments via mail, or they can set up payments using the online payment portal.
To set up your payments, your employer will need your full name, birthdate, social security number, and Idaho Child Support case number.
Your employer is allowed to charge $5.00 for each payment submitted through that employer, though many do not charge the employee.
How do I pay via the mail?
If you mail payments, make sure to allow for 4-7 days for us to receive your payment. Please include the following information with your form of payment:
Your name
Case number(s)
Client ID
Your address
If you wish to pay on a Receipting Services Only case, you need to specify the amount you wish to pay and the case number.
You must pay for postage to make payments through the mail.
Payments can be mailed to:
Idaho Child Support Receipting Services
PO Box 70008
Boise, ID 83707-0108
How do I pay over the phone?
Making a one-time payment over the phone allows you to pay your child support without setting up a payment account online or having to mail in your payment. There is a 2.5% transaction fee on payments made over the phone.
To make a payment over the phone, call 800-356-9868 and follow the prompts. You'll need your full name, case number, your Social Security number, and your credit/debit card number, CVV number, expiration date, and billing zip code.
You can pay your child support payments entirely online by creating an online payment account. Then, you can make single payments via credit card or bank transfer, or schedule recurring payments.
To set up an account, you will need your full name, Social Security number, mailing address, email address, and case number. Visit the online payment portal to get started.
Payments made via the online portal take 2-5 days to process. Payments will be credited to your Child Support account after the processing time. Please make a payment or schedule your recurring payments with ample time for processing.
Why do I pay a fee when making payments?
There is no fee if you pay through a bank transfer or when you mail your payment.
A transaction fee is charged when making credit and debit card payments online and over the phone. This fee is not paid to Idaho Child Support Services and covers the costs of providing credit and debit card payment services.
If you do not want to pay a transaction fee, you may make a payment via bank transfer using the online payment portal. You may also make a payment through the mail. You will still be responsible for any postage fees.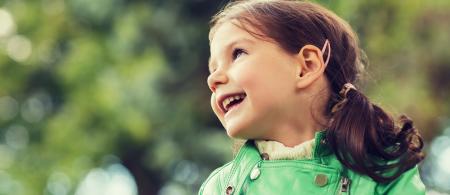 The Child Support Services Portal allows customers to securely view information about their child support case, make payments, and see when payments are received. Register for an account to get started.