Vaccine providers are limited at this time. All dates are subject to change. Thank you for your patience.
Step 1: Find out if you can get your COVID-19 vaccination
Vaccinations open for:
Adults 65 years of age and older
There are over 250,000 Idahoans in this age category
Based on the supply of vaccine we are receiving, it should take approximately 10 weeks to vaccinate Idahoans 65 and older
vaccinations continuing for:
Adult and child protective services
Blood center workers
Child welfare workers
Clergy who enter healthcare facilities to provide religious support to patients
Community food, housing, and relief services 

(includes Social Security Administration staff who are unable to telework and are serving vulnerable populations)

Coroners, medical examiners, mortuary and funeral services personnel
Correctional and detention facility staff (other than medical)
Dentists, dental hygienists and dental assistants
Emergency medical services
First responders (firefighters/police) and safety (protective services/community support)

Ho

me care providers for adults ≥ 65  years of age, or for other adults/children with high-risk medical conditions (includes staff of certified family homes but does not include adult family members who provide in-home personal care for adults 65 years of age and older or for other adults or children with high-risk medical conditions)

Hospital staff essential for care of COVID-19 patients and maintaining hospital capacity (includes support staff, clinical staff, and medical imaging professionals)
Idaho Fish and Game and USDA law enforcement officers
Idaho National Guard medical staff

Interpreters (ASL or other language)

and janitorial and cleaning staff

should be vaccinated with the sector and setting in which they work

Long-term care facility residents and staff (includes staff of adult day care facilities and intermediate care facilities for individuals with intellectual disabilities)
Optometrists
Outpatient clinic staff essential for care of COVID-19 patients and maintaining hospital capacity (includes vaccine administrators and behavioral health workers, including counselors for substance abuse treatment centers and suicide prevention hotline workers)
Outpatient and inpatient medical staff (not included above) who are unable to telework
Pharmacists, pharmacy technicians, and pharmacy aids
Pre-K–12 school staff and teachers and daycare (childcare) workers
Psychiatric residential treatment facility staff
Public health and emergency management response workers who are unable to telework (includes Idaho National Guard deployed to support public health response, state and local public health COVID-19 responders who are unable to telework)
Radiation therapists
Residential schools/facilities providing behavioral health treatment
School nurses
Idahoans up next to get a vaccination
Dates subject to change upon vaccine supply.
early April
Food and agriculture workers (including food processing workers)
USDA processing plant inspectors
Grocery, convenience store, and food pantry workers
Idaho National Guard if not included earlier
Manufacturing, public transit, and U.S. Postal Service workers

Flight crews

Subset of essential gas, electric, water, and telecommunications utility workers, who work indoors

Homeless shelter residents
Late April
*COVID-19 Vaccine Advisory Committee (CVAC) has not yet prioritized this group.
Other essential workers
Individuals 16–64 years of age with high-risk medical conditions
May
General public/individuals 16–64 years of age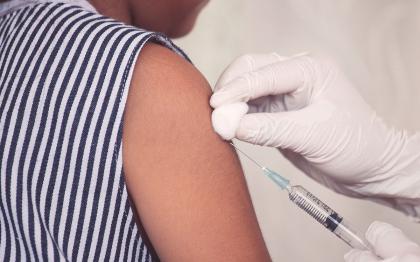 Getting vaccinated yourself may also protect people around you, particularly people at increased risk for severe illness from COVID-19.
Step 2: Where to get your COVID-19 vaccination
Contact your Public Health District to find a provider and make an appointment. The quickest way to get detailed information is through the websites below. Otherwise, you can use the phone numbers below during normal business hours.
All vaccinations will be with an enrolled healthcare provider or at a medically supervised vaccination event. Please keep your appointment or let the provider know ahead of time if you need to cancel so they can fill your cancelled appointment. 
Public Health District
County
To find a provider Or make an appointment
Panhandle health district
Benewah, Bonner, Boundary, Kootenai, Shoshone

Website: https://panhandlehealthdistrict.org/covid-19/vaccine

_____________

PUBLIC HEALTH-IDAHO NORTH CENTRAL DISTRICT
Clearwater, Idaho, Latah, Lewis, Nez Perce

Website: www.idahopublichealth.com

Vaccine Hotline: 866-736-6632 (M-F 8:00 am to 5:00 pm)

_____________

Southwest District Health
Adams, Canyon, Gem, Owyhee, Payette, Washington

Website: https://phd3.idaho.gov/covid19/#Vaccine

Vaccine Hotline: 208-455-5411 (M-F 8:30 am to 4:30 pm)

_____________

Central District Health
Ada, Boise, Elmore, Valley

Website: https://www.cdh.idaho.gov/covid-vaccine.php

Vaccine Hotline: 208-321-2222 (M-F 8:30 am to 4:30 pm)

_____________

SOUTH CENTRAL PUBLIC HEALTH DISTRICT
Blaine, Camas, Cassia, Gooding, Jerome, Lincoln, Minidoka, Twin Falls 

Website: www.phd5.idaho.gov/covid-vaccine/

Vaccine Hotline: 208-737-1138 (M-F 8:00 am to 5:00 pm)

_____________

Southeastern Idaho Public Health
Bannock, Bear Lake, Bingham, Butte, Caribou, Franklin, Oneida, Power

Website: https://www.siphidaho.org/covid19-vaccine-clinics.php

Vaccine Hotline: 208-234-5875 (M-F 9:00 am to 4:00 pm)

_____________

Eastern Idaho Public Health
Bonneville, Clark, Custer, Fremont, Jefferson, Lemhi, Madison, Teton

Website: www.eiph.idaho.gov

_____________
Note: Vaccination schedules may vary slightly by Public Health Districts. If you have questions, call your local Public Health District.
Step 3: What to expect at your vaccination appointment
What to expect at your vaccination appointment
You will receive a vaccination card that says which COVID-19 vaccine you were given as well as the date and location it was administered.
You should also receive a fact sheet with additional information about the COVID-19 vaccine you are getting. There are fact sheets for each COVID-19 vaccine with information about the risks and benefits of that particular vaccine.
Allow time to stay at the vaccination site for 15-30 minutes after getting vaccinated to make sure you don't have a reaction that needs medical attention.
After you get vaccinated
COVID-19 vaccines may cause mild to moderate reactions, including pain or swelling at the injection site, muscle pain, headaches, and mild to moderate fevers. These are normal signs the body is producing an immune response. You may report adverse events following vaccination at https://vaers.hhs.gov/.
It takes time to build protection and immunity after getting a vaccine. A person is considered immune two weeks after receiving the second dose of COVID-19 vaccine.
If the vaccine you're getting requires two doses, you should get both doses unless a healthcare provider or doctor tells you not to.
If you have not received 2 doses of the COVID-19 vaccine and you have symptoms of COVID-19, you should get tested. 
While scientists learn more about the protection that COVID-19 vaccines provide under real-life conditions, it is up to everyone, including vaccinated people, to continue to do all the other measures to help stop this pandemic: wear a mask, stay 6 feet apart from people who don't live in your home, wash your hands often, and stay home when you're sick.
Pfizer Vaccine Information
Moderna Vaccine Information