Helping individuals with disabilities to have more control over their life and future.
Guardianship and supported decision making
Supported Decision-Making helps you learn how to make decisions about your life. You choose the people you trust to help you understand complex information and make informed decisions about your medical, legal, financial and other life matters.  It's how most people make decisions. 
Being able to make choices about your life is crucial for the independence and happiness of all people. Decision-making is a skill and everyone needs practice. We all continue to grow and gain experience throughout our lives.  Supported Decision-Making (SDM) promotes your ability to be self-determined, have control over your own decisions, to be more self-sufficient and independent.  SDM empowers you to make informed decisions about your life that both protect your rights and ensure your safety and privacy.

About Guardianship:  A guardian is someone who can help you with making life decisions or make decisions for you. They are appointed by a judge to make those decisions. There are two types of guardianship: full and partial.  A full guardian can make decisions, with or without your opinion or permission in ALL areas of your life.  A partial (limited) guardian can make decisions, with our without your opinion or permission in SOME areas of your life. Many families seek guardianship to keep a person with a disability safe, but guardianship can be a restrictive option that may impact all or most civil rights of the person and it has not been proven to keep people safer.

Supported Decision-Making is an alternative to guardianship that enables people with disabilities to ask for support where and when they need it to make decisions about their life.  Powers of attorney, representative payees and simple release of information forms can also help families provide the needed supports and safeguards without going to court and imposing guardianship restrictions.
Supported Decision-Making is all about:
Self-determination and self-advocacy 
Showing people, that with their help, you can make good decisions that will improve the quality of your life
Working with a team of supporters to achieve your goals
Being willing to try new ideas and explore different possibilities
Looking at your own strengths and challenges when deciding on the supports you need in order to be successful
Be willing to accept the responsibilities and consequences of the decisions you make
Supported Decision-Making Agreements

When entering into a Supported Decision-Making agreement, the people who can help you in making decisions are called Supporters.  Supporters agree to help explain information, answer questions, weigh options, and let others know about decisions that you make.  They do not make decisions.

A Supported Decision-Making agreement includes a list of decisions that you want assistance in making and identifies Supporters you trust to help you.  Individuals and supporters can use existing sample SDM agreements (see list of resources) or create a new one, making sure the following elements are included:
Names and contact information of the people who will be supporting you with your agreement. 
Supporter Roles – a place for the supporter to voluntarily agree to help you make decisions in the areas of life you choose. Describes the role the supporter plays. 
Life Areas - where you will need help to make decisions in order to be healthy and safe and what kind of help you want.  For example: healthcare/medical, education, financial/money.  
How to change the agreement - describes how the agreement can be changed when needed. 
Signatures – a place for you and supporters to sign and date the agreement.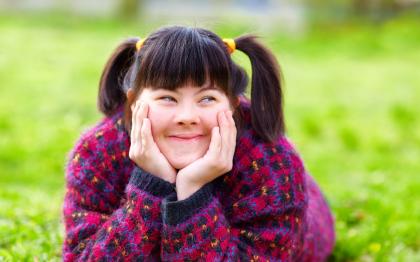 Let's create better supports so people with disabilities can lead more independent lives!
We would like to hear from you.